Well, the time is almost here. Tonight, we wake up at 3:45 AM to have a quick breakfast and make a push through the Khumbu Icefall to reach Camp 1, which is just over 20,000 ft. You know when you are trying to fall asleep but know that your alarm is set for very early because you have a lot of work to do the next day? Well, think about doing that at 17,000+ ft in sub-zero temperatures, weaving your way through a maze of giant ice towers and crevasses that are a couple hundred feet deep, and your morning alarm won't sound so bad. All that being said, I am very excited!
The plan is for Geoff, Brent, Anders and I to reach Camp 1 (20,000 ft) tomorrow and spend two nights there. After two days of acclimatizing, we will push for Camp 2 (22,000 ft) and spend two nights there. Four nights above 20,000 ft will be our 1st rotation and will help shock our bodies into acclimatizing for higher altitudes. Once completed, we will hustle back downhill to spend 4-5 nights at EBC to rest and recover. The rest of the Madison Mountaineering team is planning on beginning their first rotation two days later.
I will not have Wifi or cell service but hope to post some audio via a satellite phone that we will be carrying. I have received all of your messages up to this point and can't thank you enough for your love and support! I will be able to check my messages before I depart and encourage you to send one if you want to wish me luck!
If you are wondering what we did today, a few of us did a quick acclimatization hike up to Pumori Basecamp, a mountain just behind EBC, that sits at about 18,600 ft. We were done in time for lunch and then spent the rest of the afternoon packing all of the essential gear that we will need to survive on the mountain over the next few days.
From the left: Drew, Me, and Anders at Pumori Basecamp. If you look really hard, you can see Everest Basecamp in the bottom left corner… the little orange dots.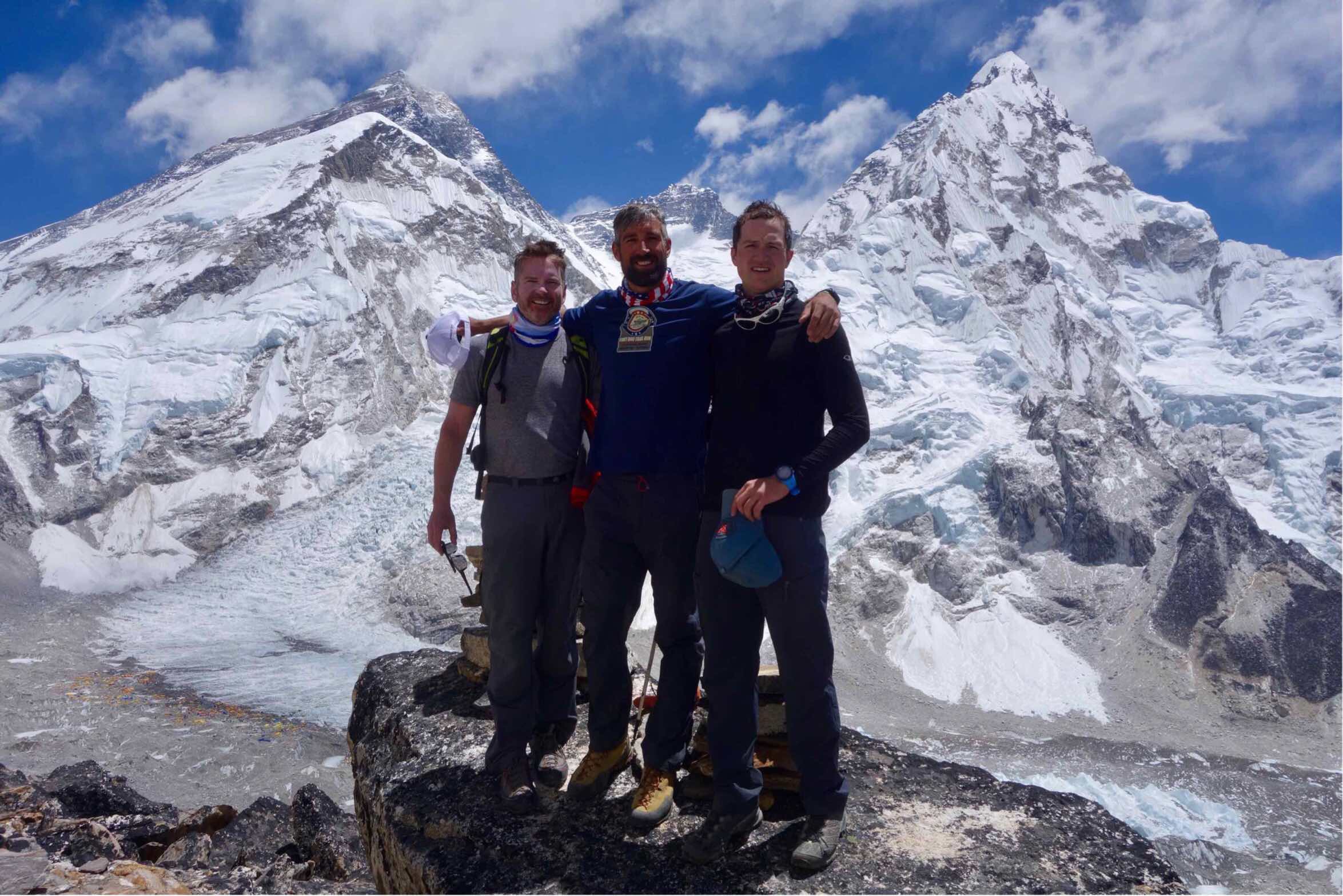 View from Pumori Basecamp without the three dashing young men in the way. Everest is on the left, Lhotse in the middle and Nuptse on the right. Anders and I will be working our way through the Khumbu Icefall, the flow of broken ice that weaves below Everest, tomorrow morning.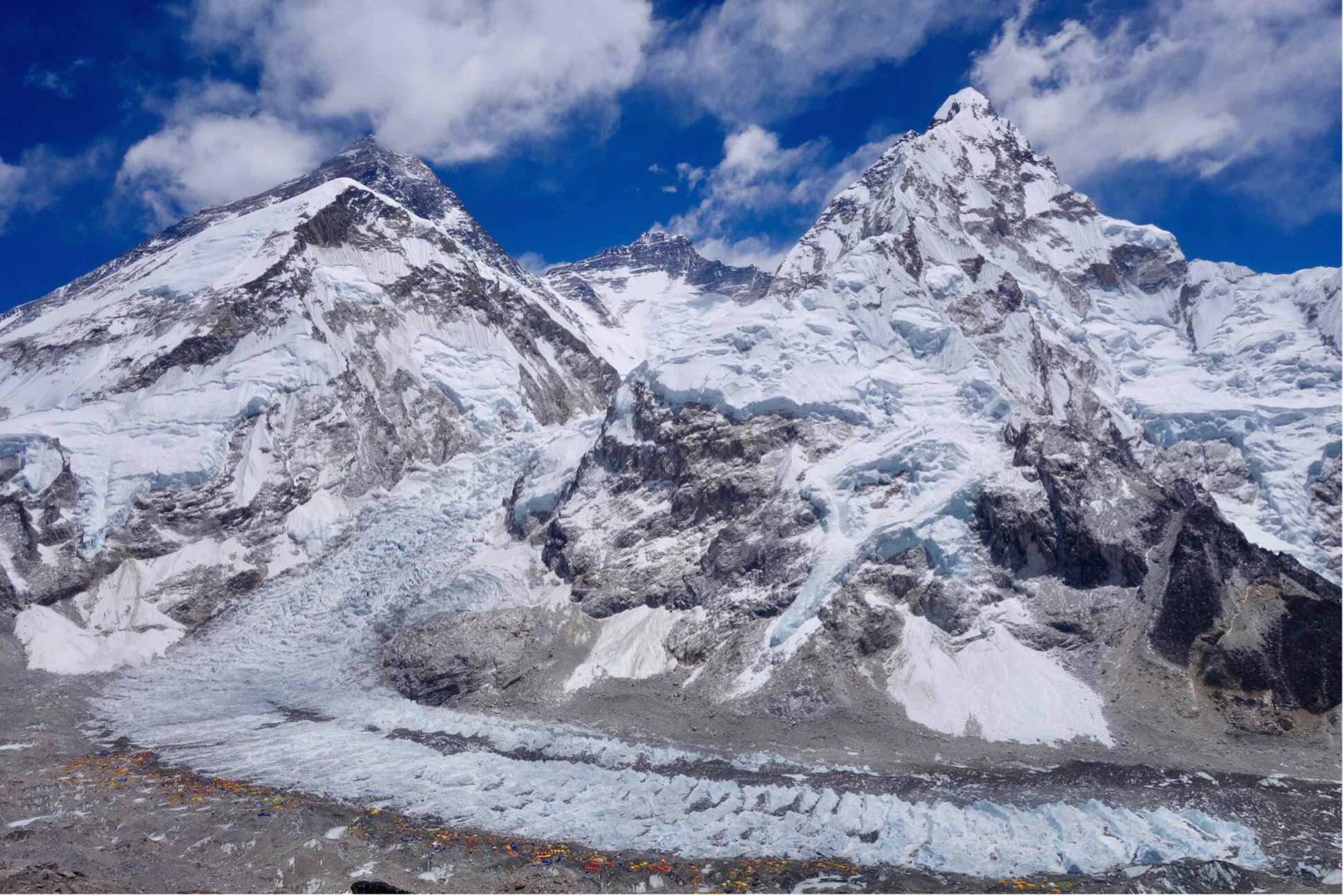 Well, I guess it's about time for me to set my alarm, curl up in my cozy tent, and enjoy my last few hours in the luxury of EBC. Thank you again for all of your support, I couldn't do it without you… I mean it!
Here we go!!!