Geoff, Anders, and I successfully summited Mount Everest at 10:45 AM on May 21st. Less than 48 hours later, Geoff and I summited Lhotse, the 4th tallest peak in the world. It took a great deal of effort to get from EBC to the top of the world and despite an average of 3,000+ vertical feet per day, above 20,000′ and over the course of five days, it was well worth every ache and pain.
The summit of Mount Everest (29,029′) with Geoff (blue) on May 21st.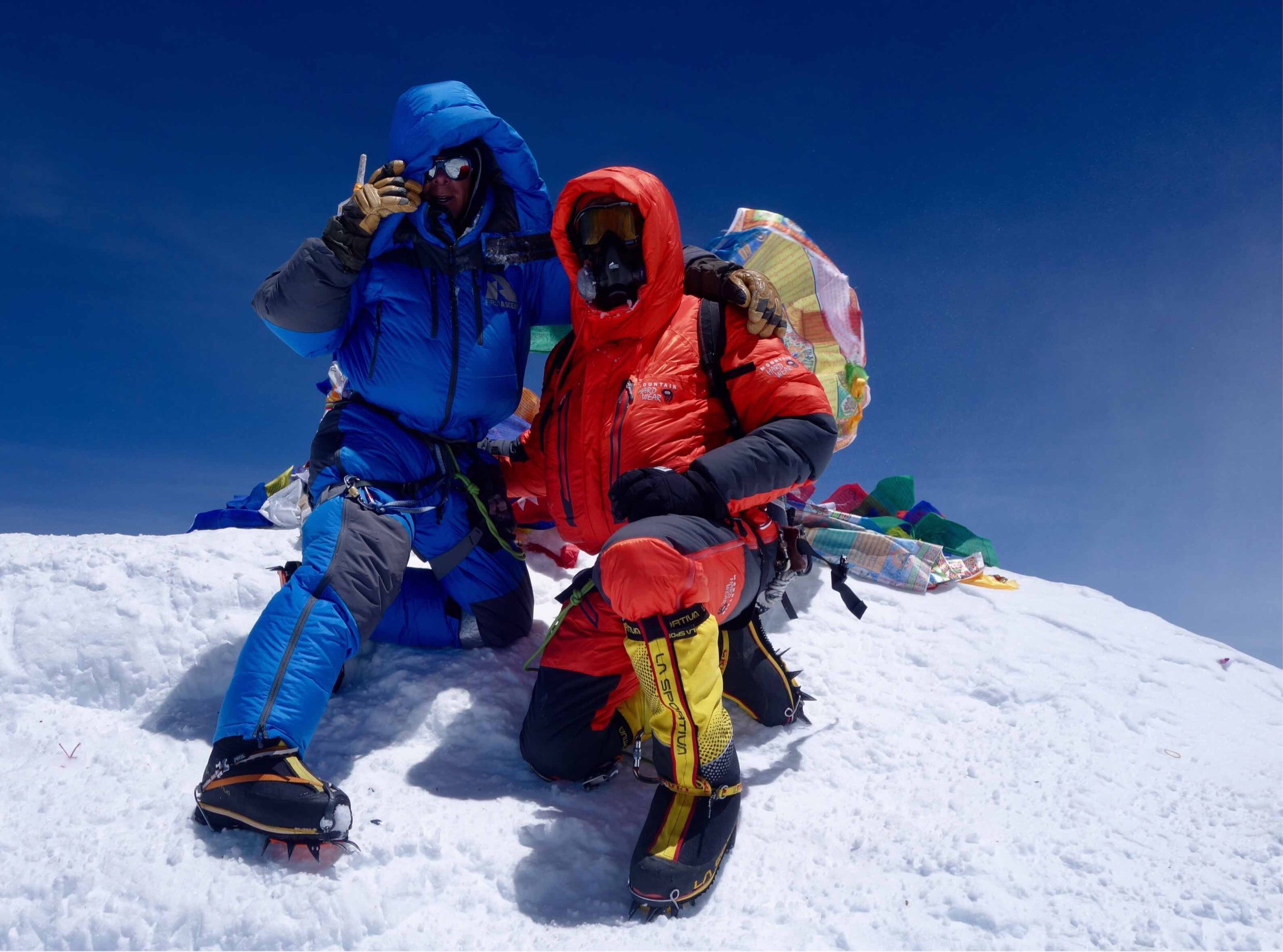 The summit of Lhotse (27,940′) on May 23rd.
It wasn't without its challenges, many of which are to be expected when climbing a mountain like Everest but some of which will take me some time to process. There is no better word to describe my summit of the world's tallest peak than "bittersweet". While the climb of Lhotse was pure, the climb of Everest was challenging, more so mentally than physically. As I lay down in my tent, I am still trying to digest the events of the past few days. I'm sure that many of you have read tidbits of what has transpired on Everest over the past few days. It is true and it was raw, I witnessed it firsthand. I have done my best to be honest with you during the duration of my expedition and I promise to continue to do so but I will need some time to collect my thoughts.
Also, I want to thank Jordan Wells and my parents for helping to keep everyone posted on the events of the past few days. Due to unforeseen circumstances, I had limited satellite phone connectivity, which I was relying on to provide updates. Nevertheless, they did a great job keeping everyone informed.
I'm going to try to get some rest in the thick air at 17,000′ but first, I want to thank you for all of your love, support and encouragement over the past seven weeks. There have been many times when I have been down but your messages have lifted me up. I mean that from the bottom of my heart. While the peaks have been climbed, the journey is not over. There is a lot of story to tell and I promise to do so in the coming days…
PS – Click on the image below to view a 360 degree image from the summit of Lhotse (via the Madison Mountaineering Facebook Page).
-John